Oakland Art Murmur Board Member and professor Mario Hernandez created this space and, in his words, "My goal is to highlight Oakland's history, contemporary themes and issues, as well as future possibilities through the arts. Art About Town will help to celebrate the diverse and rich concentration of artists, galleries and collectives in Oakland."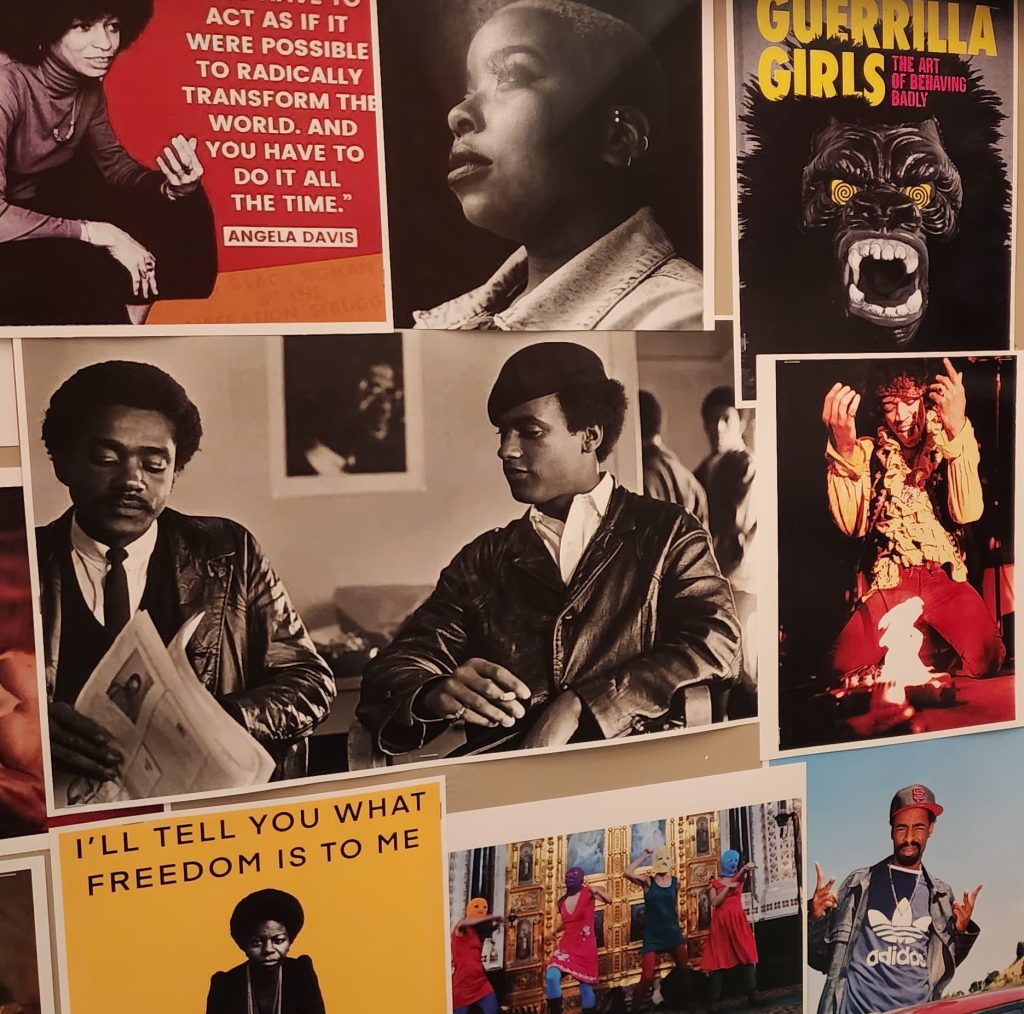 BEYOND TIME AT WOLFE PACK STUDIOS BY MARIO HERNANDEZ AND MALCOLM RYDER
Wolfe Pack Studios is an art and event space that serves as a hub of innovation and inspiration. Occupying a small, former storefront on what felt like an otherwise desolate part of 13th street in downtown Oakland. The warm vibe of the space caters to a range of creative expressions, as it serves as part art gallery, music and storytelling venue, comedy club and artist workshop space.
---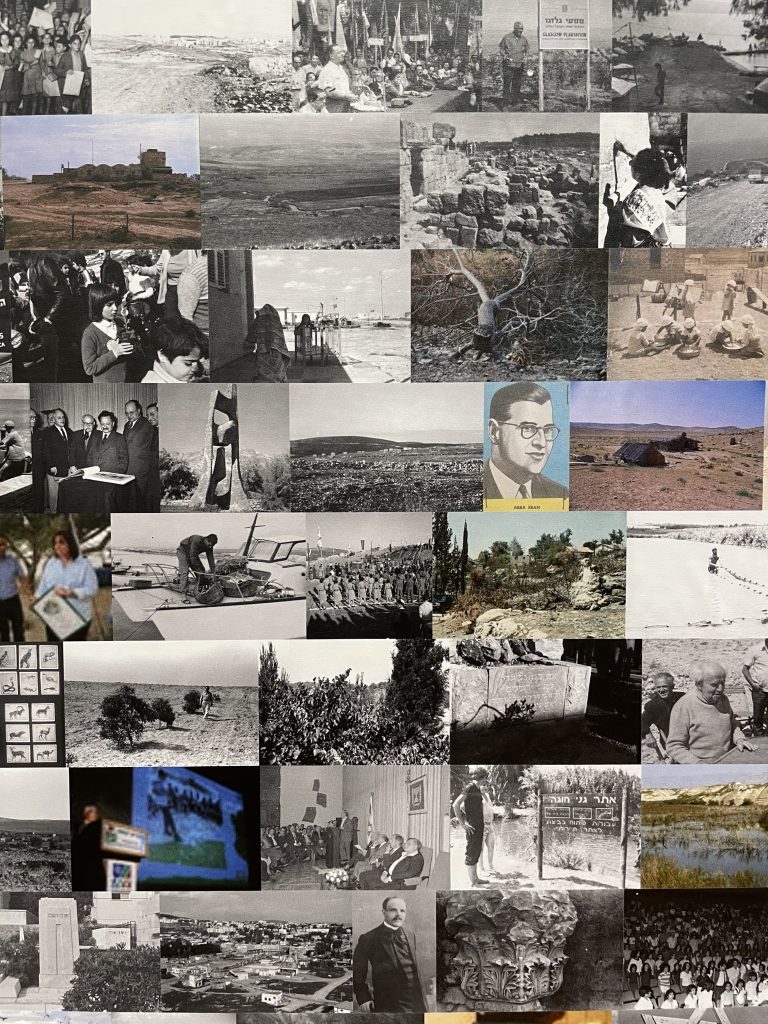 THE SCIENCE OF MYTH BY MALCOLM RYDER
The most conceptual show I've seen recently is, appropriately enough, at a university. Mills College, which is now Northeastern University's Oakland presence, opened its show of new works by three artists currently in its Art+Process+Ideas residency program.

The show announcement clearly states what we should expect: "approaches to artmaking that engage innovative uses of technology and performance to explore issues…"

I've omitted the list of specific issues that came with that description, for a couple of reasons.
---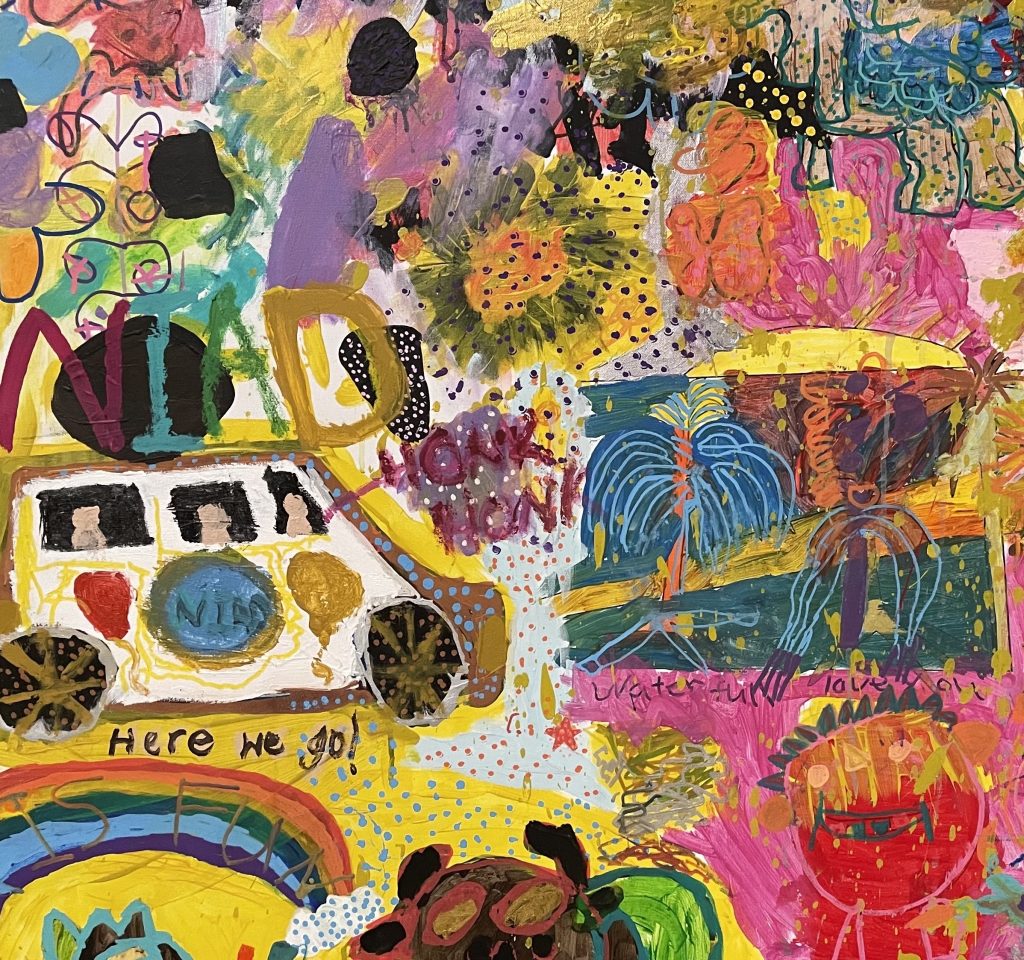 INTO THE BRIGHTNESS BY MALCOLM RYDER
At the Oakland Museum of California (OMCA), the art is a celebration of California. In OMCA's current great hall exhibit Into the Brightness, the Bay area is the range, but the show's focus is even tighter: the hundreds of artists who are members of Creativity Explored, Creative Growth, and NIAD. The exhibit showcases a dazzling array of art works having the common thread of being created by persons with developmental disabilities. That commonality, however, only intensified the impact of my first-impression entering the show – an explosion of abilities. Anything that can be shaped, colored, cut, bent, tied, glued, or written on seems to be in the show somewhere. And many of the works combine several of those moves in a single piece.
---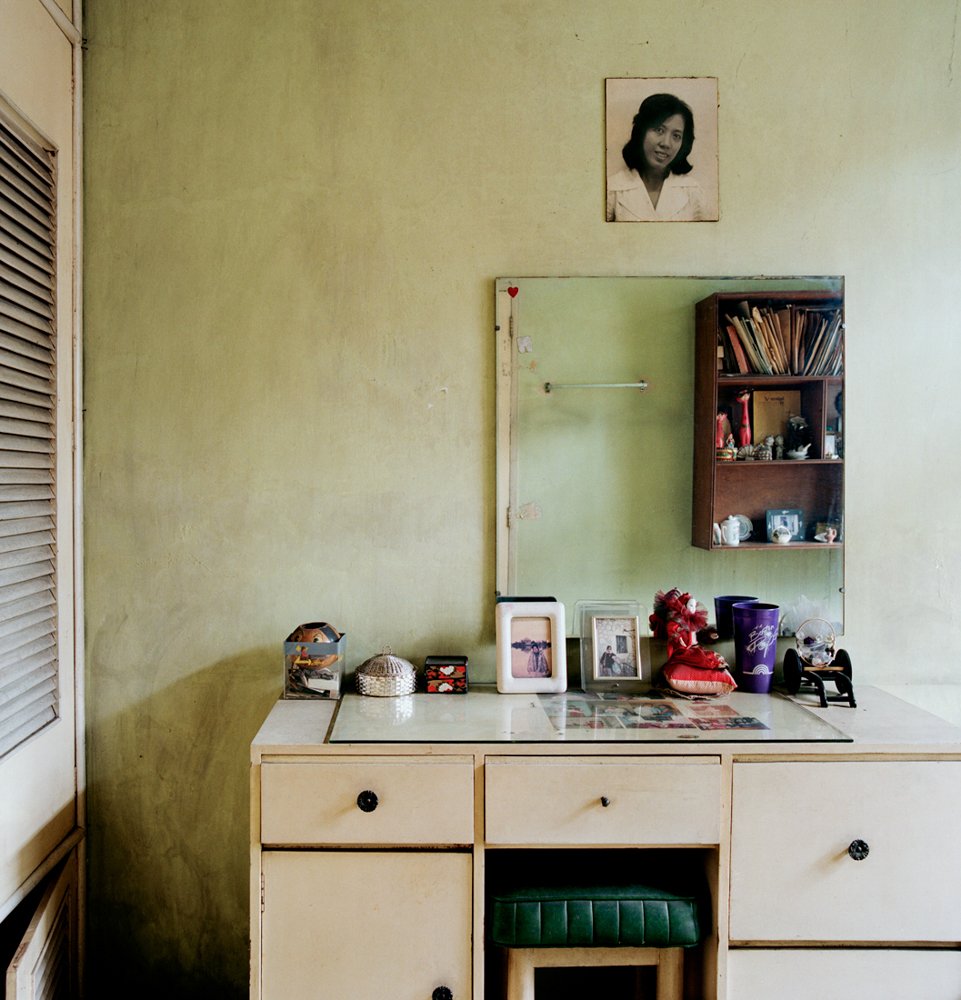 THE STORIES WE TELL AT OAKLAND PHOTO WORKSHOP BY MALCOLM RYDER
The main effort in each artist's presentation was, as billed, to describe their identity in terms of who they have belonged to or belonged with – the characters in their stories. Here we are talking about families, not just friends. Parents and the parents' families; siblings in one's own family; and of course images of one's past self. Those characters shaped who the artist is today, but the artist now shapes the presence of those characters in the way the story is intended to make sense.
---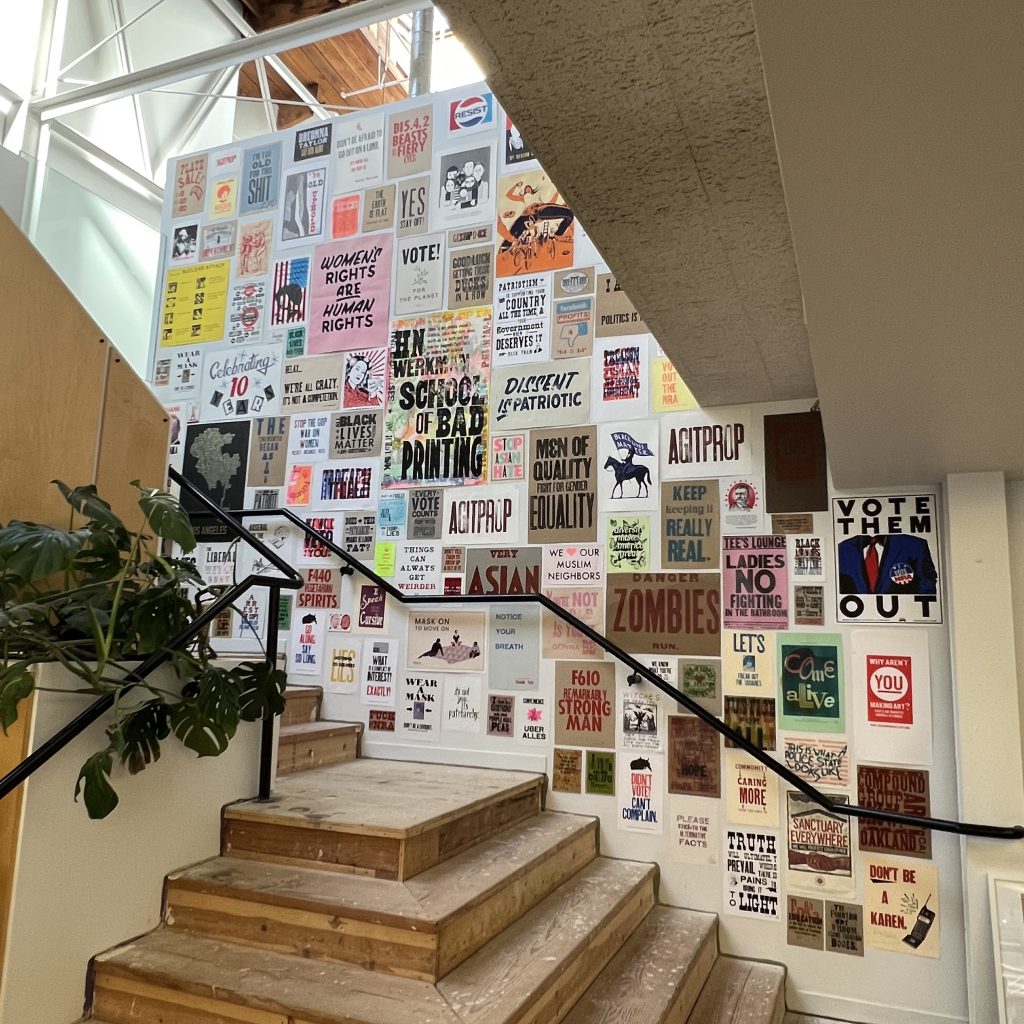 COMPOUND GALLERY: CREATIVE REPURPOSING BY MARIO HERNANDEZ
In April of this year, Compound Gallery celebrated their 15 year anniversary along with the grand opening of their new facility in Emeryville. Moving from their Oakland location, the massive 14,000 sq ft. space will function as artist studios and workshops, as well as an adjoining 3000 sq. ft. retail store and gallery space.
---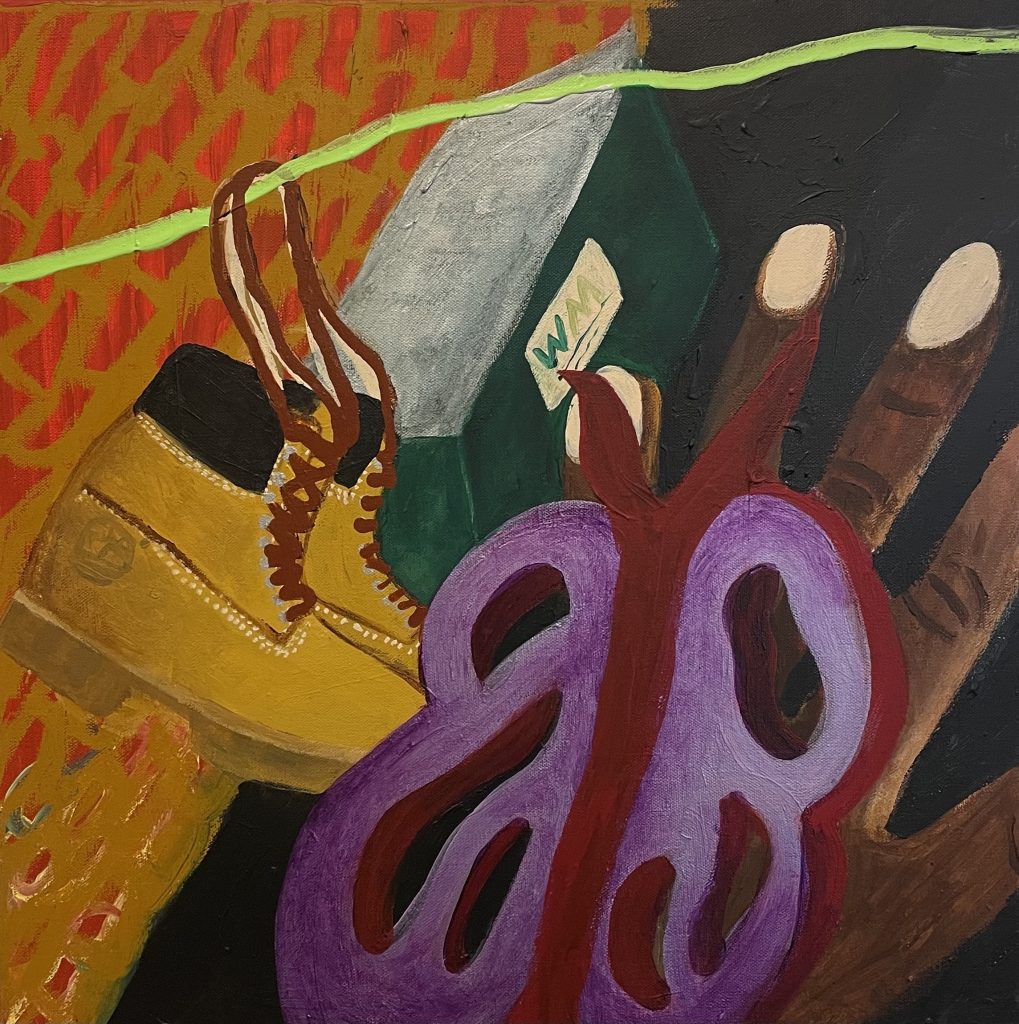 13 EMERGING ARTISTS AT ART@ARCHER BY MALCOLM RYDER
At the current 13-person Summer Show in the upstairs gallery of Oakland's Archer Bicycle, painter Gaila Turner has a piece in which the pensive expression on a close up face is given in a very familiar gesture, but in a pictorial space that yells out what is missing as much as what is present.
---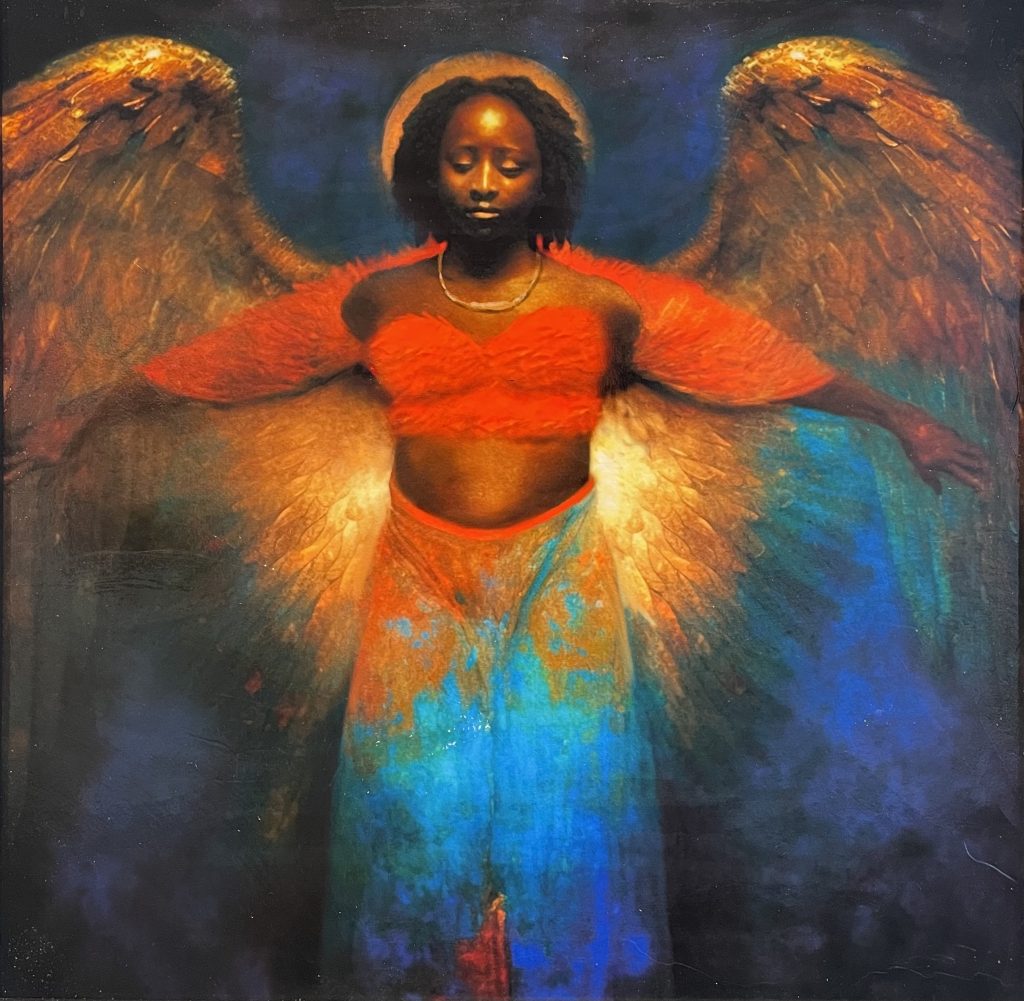 3 SOLO VISIONS – THE JOYCE GORDON GALLERY SUMMER SHOW BY MALCOLM RYDER
As of this writing, the Kehinde Wiley show at San Francisco's de Young Museum is the biggest show of Black art in the area.

But in the East Bay, at Joyce Gordon Gallery, the current 3X3 Summer Solos may be the smallest. It comes as part of the gallery's 20th year in operation. Black- and Woman-owned, it is commercially committed to cultural diversity, and that continuity speaks very highly of the gallery's role and importance to the potential for many Black artists to gain the audience they deserve.
---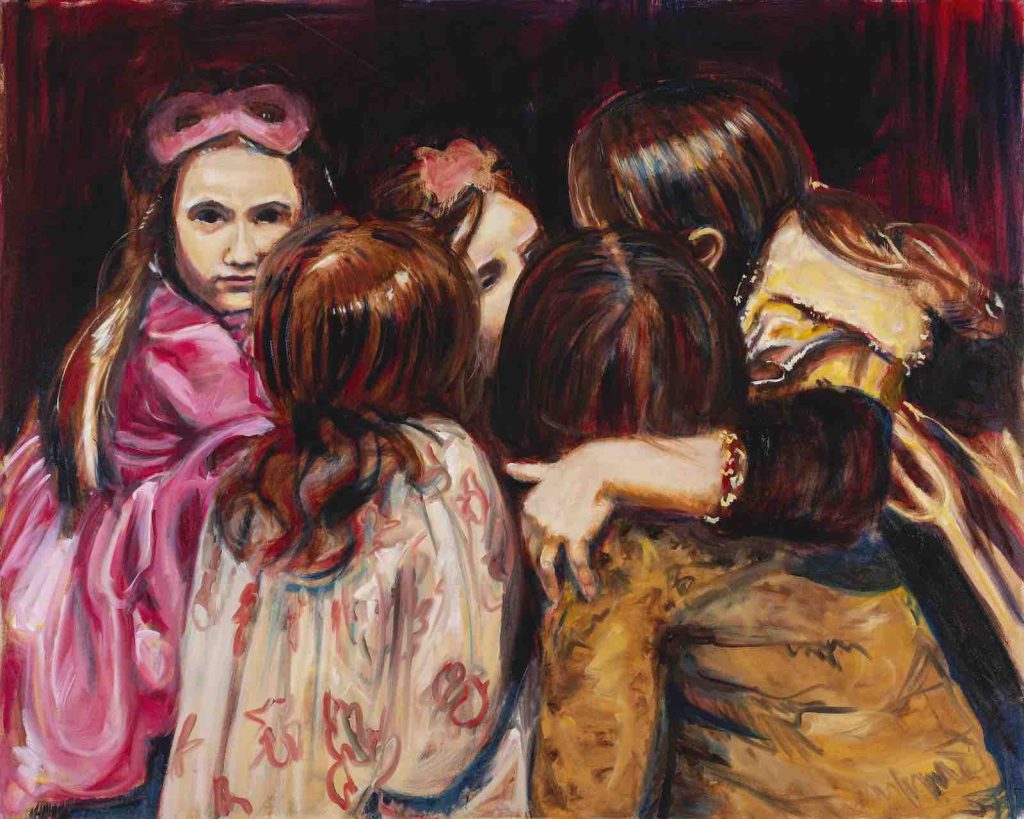 GIRLHOOD AND THE POWER OF PORTRAITURE BY MARIO HERNANDEZ
Portraits are among the earliest forms of painting, often cited as dating back to the Ancient Egyptians, Greeks and Romans. As Alison Smith, chief curator at the National Portrait Gallery in London notes, "portraiture stands apart from other genres of art as it marks the intersection between portrait, biography and history." Moreover, as the Tate notes on its website, "portraits have always been more than just a record. They have been used to show the power, importance, virtue, beauty, wealth, taste, learning or other qualities of the sitter." Many of these themes pervade the work of the artist Christine Ferrouge, but she also questions such concepts in important ways through her subject matter.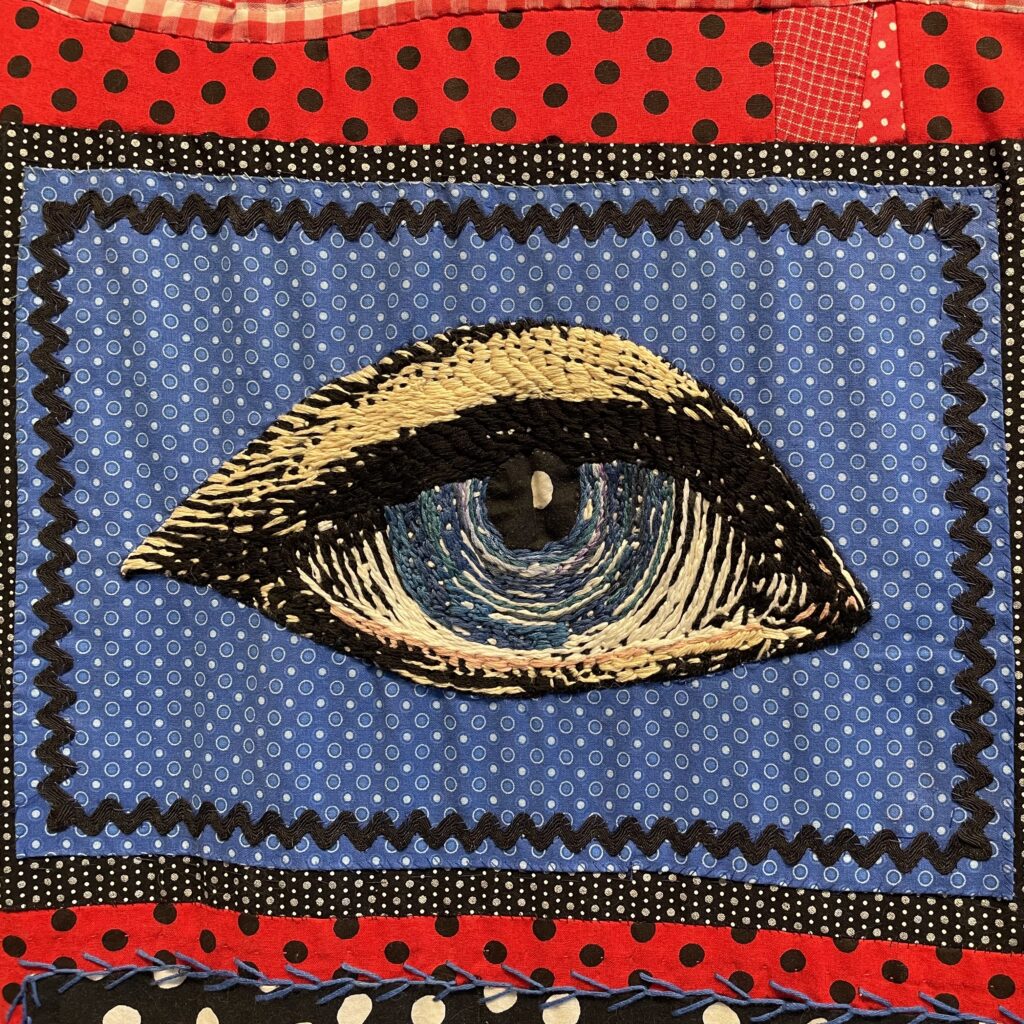 QUILTING & THE FABRIC OF COMMUNITY BY CALDER ANDERSON
Quilts are most universally used for warmth and protection, however, they are also made as markers of significant moments and identities. Quilts gather the language of their environment – pulling from the textiles and fabrics of their regions, their local histories, symbols and motifs – ultimately telling the rich and intricate stories of their creators.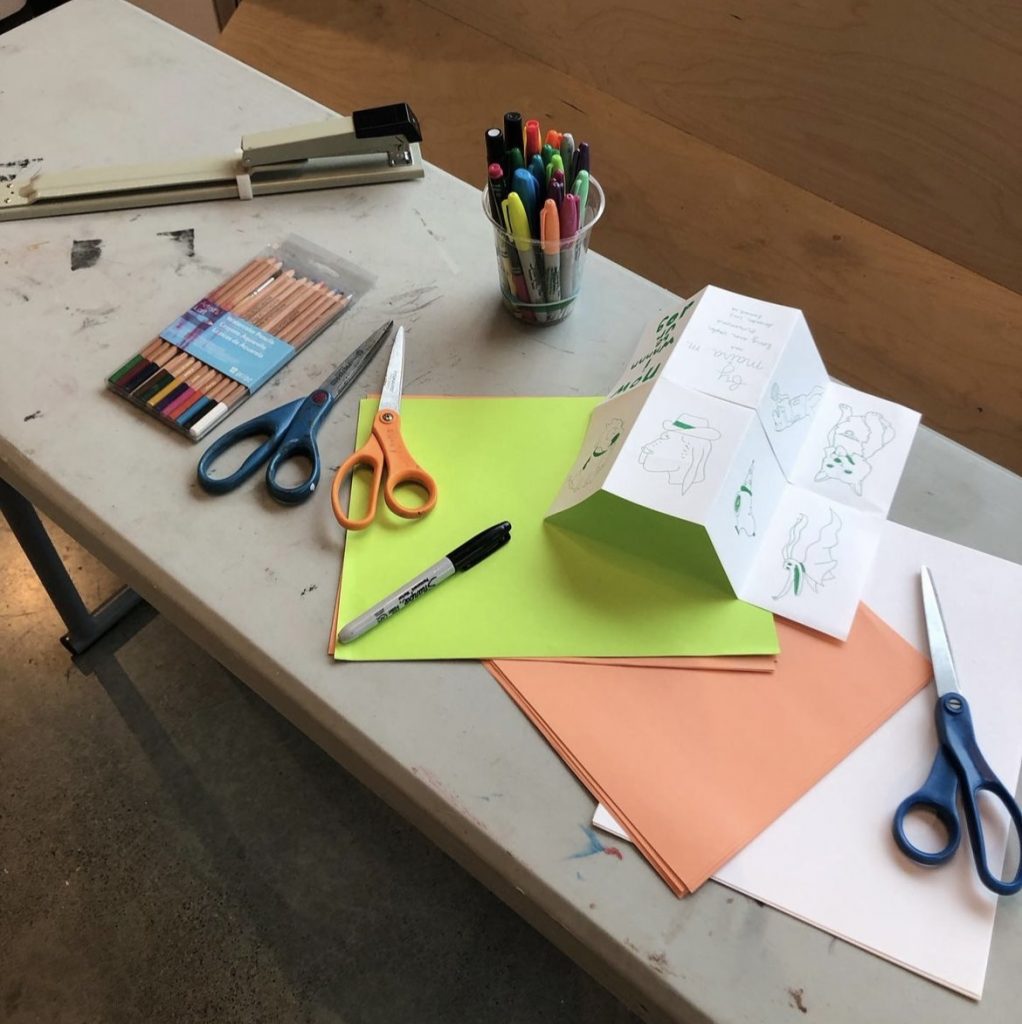 ROCK PAPER SCISSORS COLLECTIVE: A HISTORY BY HIROKO KELLY
It feels wrong to not have a living archive documenting the resilient arts scene in Oakland and not mention Rock, Paper, Scissors Collective (RPSC). With nearly 20 years in Oakland, RPSC has inhabited many parts of the city, oftentimes being displaced only to find a new footing in another part of town.
COLLECTIVE & COMMUNITY IN OAKLAND BY CALDER ANDERSON
Oakland is known for its radical resistance to inequality, its strong sense of community, and its ability to envision better futures for its people. The city's art scene is no different. Oakland is home to a refreshing and authentic artist community that ceases to give in to the hierarchy of the art world. Oakland's art is accessible, experimental, collaborative, and thriving against the city's limiting factors.
ERIC COLLINS: TAKEOVER BY MARIO HERNANDEZ
Sideshows have emerged as a defining characteristic of the Bay Area's unique cultural identity, especially in music and film. Since its beginnings, city administrations have aggressively policed these gatherings. Eric's work captures the complexity and the raw energy of these impromptu events, and questions if these are acts of civil disobedience or resistance to the criminalization of black and brown youth culture which underlies aggressive policing practices.
JINGLETOWN ORIGINALS BY MARIO HERNANDEZ
Gray Loft Gallery's current exhibition, Jingletown Originals, celebrates four decades of making art at its Ford Street location in the Jingletown neighborhood from Sept 24th to Oct. 29th. As the first live-work space for artists in the neighborhood, the exhibition brings together the work of 20 artists ranging from…