REMEMBERWISE Forwardthought artist talk with ReTech
November 21 @ 7:00 pm

-

8:30 pm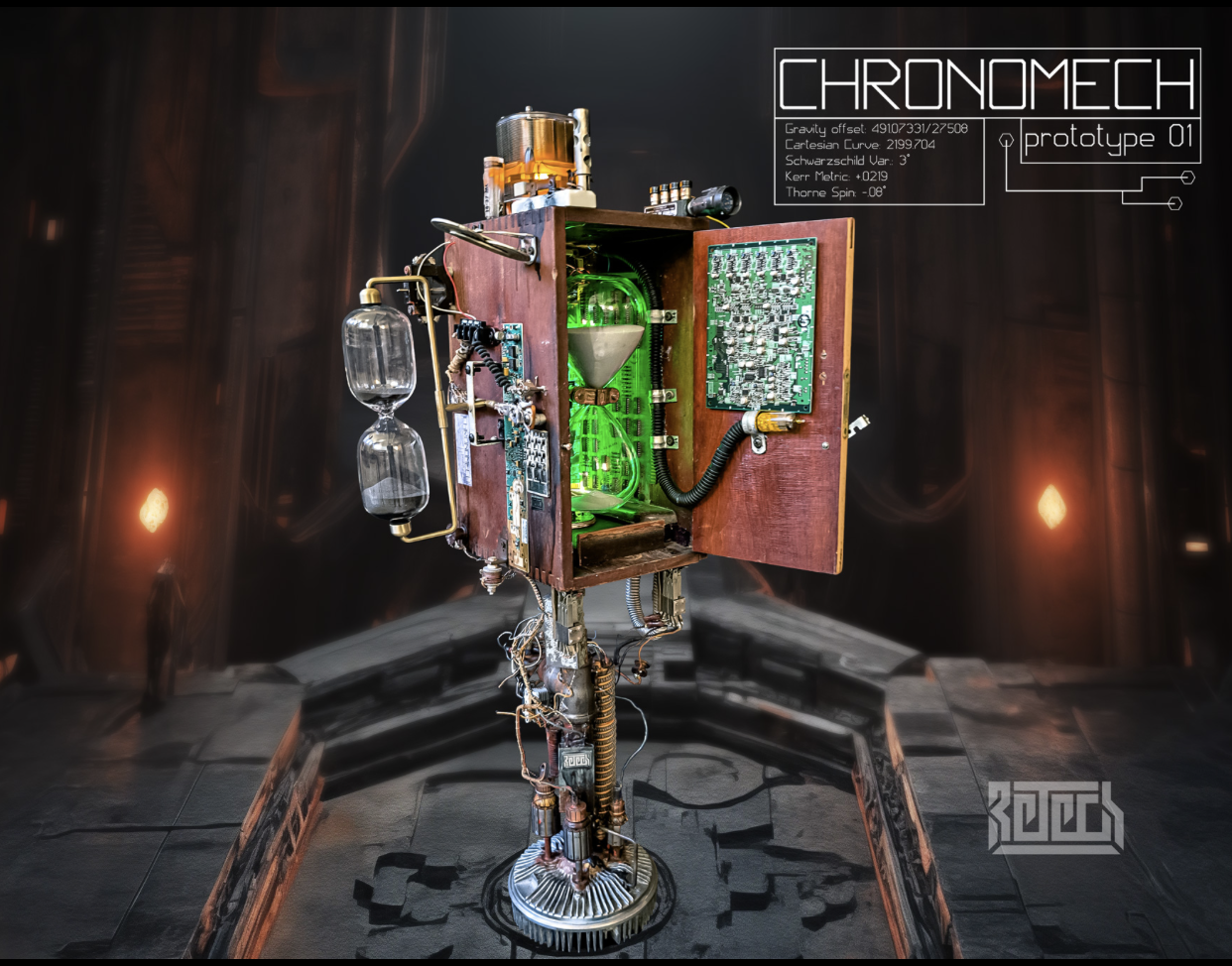 REMEMBERWISE Forwardthought is an installation created by ReTech, a boy existing in a dreamscape, creating art to bring others into that universe.
HIs process involves taking apart old machines, utilizing broken and discarded objects, incorporating new technology until the vision in his head has cracked its way into present day reality.
The works present humanity that has become ubiquitously combined with the technology they created. Technology that once served humans as tools began to invade every aspect of human life, eventually fusing into the human body. In those future memories, humans were driven by the insatiable desire to control: production, environment, each other. As that conflict floundered, the hybrids succeeded in becoming the next epoch. The stories and mech you will see at the show were recovered by handfuls of humans that want to archive a record of what happened in those final years.
In this talk his spellbinding narrative is shared including the specific rolls his pieces play in that narrative. You'll learn about Broglie-Bohm Spin Wave Ansible, find out what is a WEE SEE, discover how the patinas were created for the Omega units, suss out how AI was used as a tool in creating the visuals.
There is such depth and richness to ReTech's story. Giving form to his dreams, he gives us an opportunity to see inside his world. We look forward to seeing you.
Details
Date:

November 21

Time:

7:00 pm - 8:30 pm

Event Category:

Event Tags:

Website:
Related Events
December 1 @ 5:00 pm

-

10:00 pm

December 1 @ 5:00 pm

-

8:00 pm

December 1 @ 6:00 pm

-

8:00 pm