Of the Neighborhood: Collected Sculptures Brandon Hodges
July 14 @ 8:00 am

-

September 2 @ 5:00 pm

Free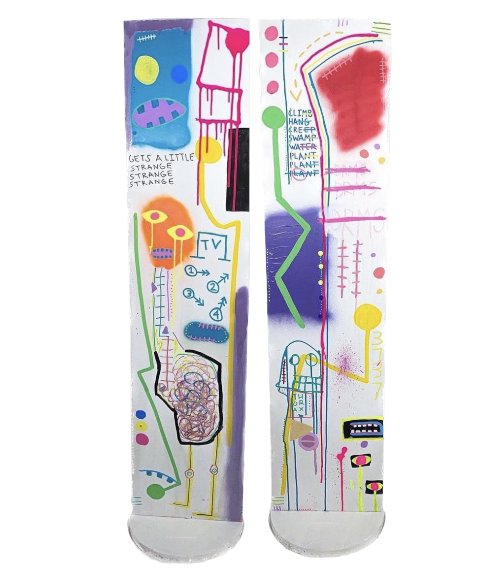 I'm a multi-disciplinary artist based out of Oakland, California. I express myself through drawing, painting, and by making collages out of trash I find on the streets in my neighborhood and elsewhere.
My work is inspired by nature, politics, pop culture, childhood trauma, death, mental illness, life as an other, and psychedelics. I am bothered by the amount of litter I see on the streets and my small way of combating it is to pick up what I can and make it beautiful.
Creating is my therapy, my healing, my processing, an attempt at sorting my anxious, ADHD brain. I currently live with my dog and two cats. When I'm not creating, I like reading, going to festivals & shows, camping, hiking, the beach, and spending time with friends and family.
Related Events
October 6 @ 10:00 am

-

November 25 @ 4:00 pm

October 6 @ 5:00 pm

-

8:00 pm

October 6 @ 5:00 pm

-

10:00 pm